College Vision , Mission & Objectives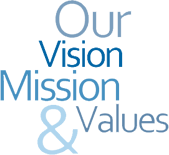 The vision of the college is to be an outstanding institution of excellence in Higher Education. The college motto 'Will to Seek' inspires us to provide inclusive education for inculcating human values, professionalism and scientific temper. We endeavour to promote need, value and career-based programmes to all section of students including scheduled tribes, scheduled castes, other backward communities and religious minorities with special focus to female students. So that, they grow up to be competent human beings in order to meet ever changing needs of the contemporary times.
Mission
Our mission is to provide higher education leading to an enriched holistic and wholesome development of its key stakeholders. We aspire to inculcate in our students a constant yearning for learning coupled with academic rigour and passionate knowledge delivery. Along with academic excellence, students are sensitized to the concerns of the society. We intend to provide ample scope for multifaceted development of local youths irrespective of religion, race, caste, gender. We also endeavour to pursue student-centric learning for self-development and skill development among students followed by a keen social awareness and responsibilities
Goals and Objectives

The main objective of the institution is to transform the students into well meaning citizens. We aim to provide a comprehensive value based education to our students. We work earnestly to develop the physical, spiritual, intellectual, moral and aesthetic attributes of the students so that they are metamorphosed into intellectually trained, morally upright and socially committed citizens.
To impart effective and meaningful education to all specially to rural, backward, and needy students as per the need of the hour.
To achieve social and natioUaLjntegration.
to promote and cultivate social , moral and spiritual values.
To accelerate the process of modernisation.
To provide broad based general education consisting of Science, mathematic, social sciences, commerce and languages.
To eradicate the gender bias by encouraging girls to ,study.
To stress the need for physical education by encouraging sports activity.
To promote the Punjabi Language (language of the state of Punjab)